Today, we see many people voluntarily choosing vacation places where they can enjoy nature and where they find less access to modernization. The huge reason behind this is that, today people are going through so much work stress and got stuck in a concrete jungle. People need to work to survive and especially in urban areas almost everyone is working with technology and that's the reason they are not even getting a glimpse of nature and pure authentic life. Today we see, in urban areas, many people are suffering from polluted air and many modernization kinds of problems that will affect human life. Modernization does help people to create life simply fast and modern technology can bring many solutions easy to them with less effort. But the thing which is affecting is that people totally surrendered themselves to modernization and technology. So to disconnect from this stressful life, whenever people get a chance to change their schedule for some days, they prefer the destinations to visit which are near to nature. So by discovering this nature of the urban world, many developers have given a solution or we can say started one revolution, which is, you can enjoy a glimpse of nature and purity in your regular life or also on weekends or in any occasions. Of that many developers in the world, one of them is Gujarat India's one of the best developer company Ratnanjali. Ratnanjali is developing properties in which you have every facility and quality that will directly connect you to nature. The place where they are building these properties they named Ayodhya. Ayodhya is one of a kind concept that drives you into the ambiance of the medieval era that is designed to rejuvenate with an ecologically and socially enhanced lifestyle, with all the amenities that hold all your needs. It creates an aura that awakens your consciousness to embrace sustainability in the favor of nature.
Ratanjali's Ayodhya has amenities like:
HASTISHALA
ASHWASHALA
JAIN DERASAR
RAM MANDIR
NAKSHATRA VAN
LAKE LAGOON
FOREST GARDEN
COVERED PATHWAY
JOGGING AND CYCLING TRACK
YOGA DECK
PANCHAKARMA and AYURVEDA CENTER
ARYA SANSKRITI ORGANIC STORE
TREE HOUSE
TELESCOPE STATION
CHILDREN'S PLAY AREA
EATERY AND CAFÉ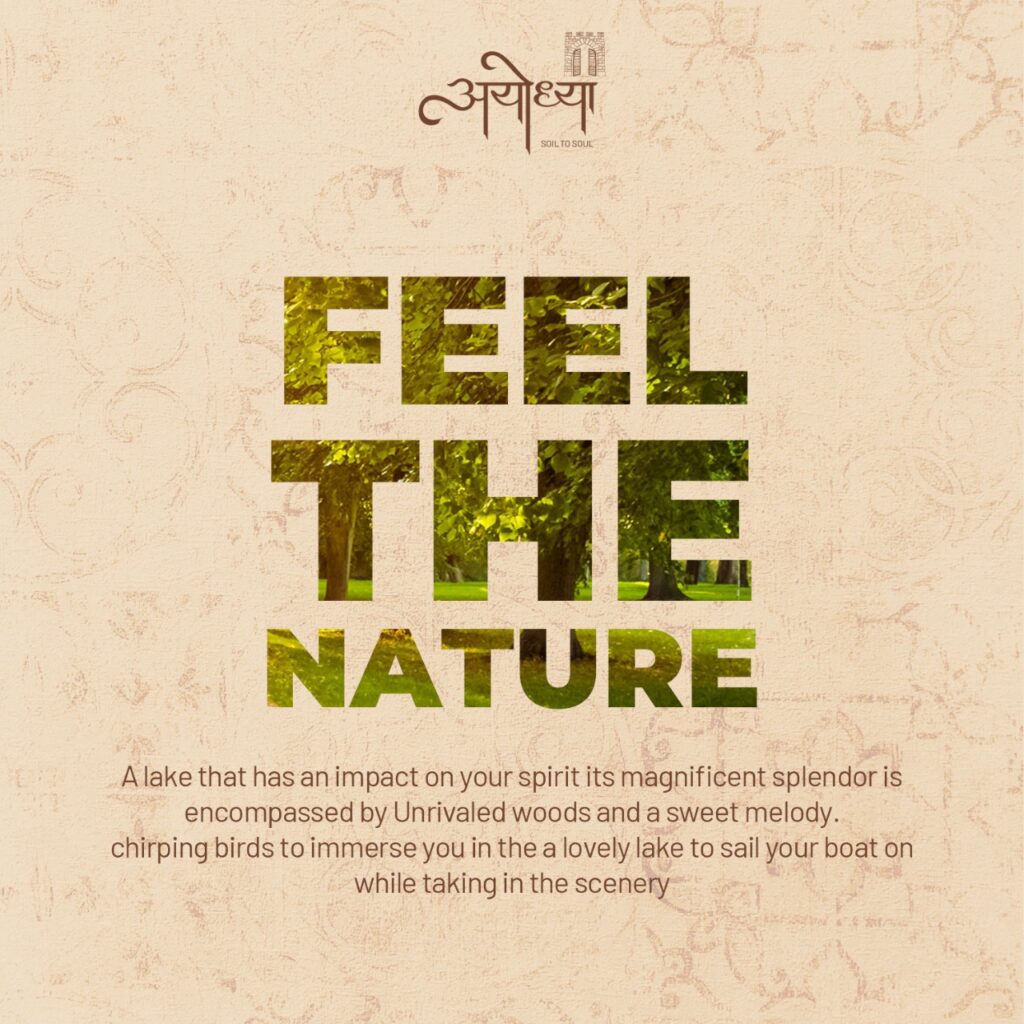 Ratnanjali has the best collaboration between modern and medieval eras. Here you can stay as long as you want to enjoy the purity of nature. Ratnanjali does constructions with Eco-friendly construction techniques, Where they have water recharging cycling, green waste management, even they don't even allow vehicle so no pollution.
If you want to live a pure and pollution-free life visit Ratnanjali's Ayodhya and buy yourself a serene life.