Banquets are currently one of the most popular wedding alternatives for brides and grooms in major cities. While it is the most secure option, keep in mind that guests attend weddings mostly for the food—not the decor, the bride or groom, or getting photographed. So, while other things may be high on your priority list, make certain that you choose a banquet with a stellar track record of good caterers. Whatever the design or location, if the food is fantastic, your wedding will be a success!
No matter where you reside, there are several selections available at banquets across the city. Depending on the guest list, budget, and choice, one can choose from hotels to independent banquet halls.
A banquet hall is often a well-appointed space, with chandeliers, carpeted flooring (in certain circumstances), air conditioning, colorful wallpaper, and other amenities. As a consequence, you won't need to do as much to decorate your location.
You know you've selected a safe choice where nothing can go wrong, regardless of the weather. If you're getting married during the monsoons, a banquet hall is your best choice. It's unmistakable. If you choose any other type of wedding site, such as lawns, terraces, or any other outdoor choice, you will not have a completely dry experience. There are a variety of concerns you may encounter on your wedding day, ranging from leaks on the edges of tents to damp floors in the corners.
If you travel to a banquet hall within a hotel, you will almost certainly have the option of valet parking. It is a great benefit if you live in a major city like Mumbai, where parking is constantly an issue. Most of the time, if there is no valet parking, guests must park far away and walk down to the venue in their heavy gear. It really deflates the vibe at the start of what should have been a lovely, unforgettable evening.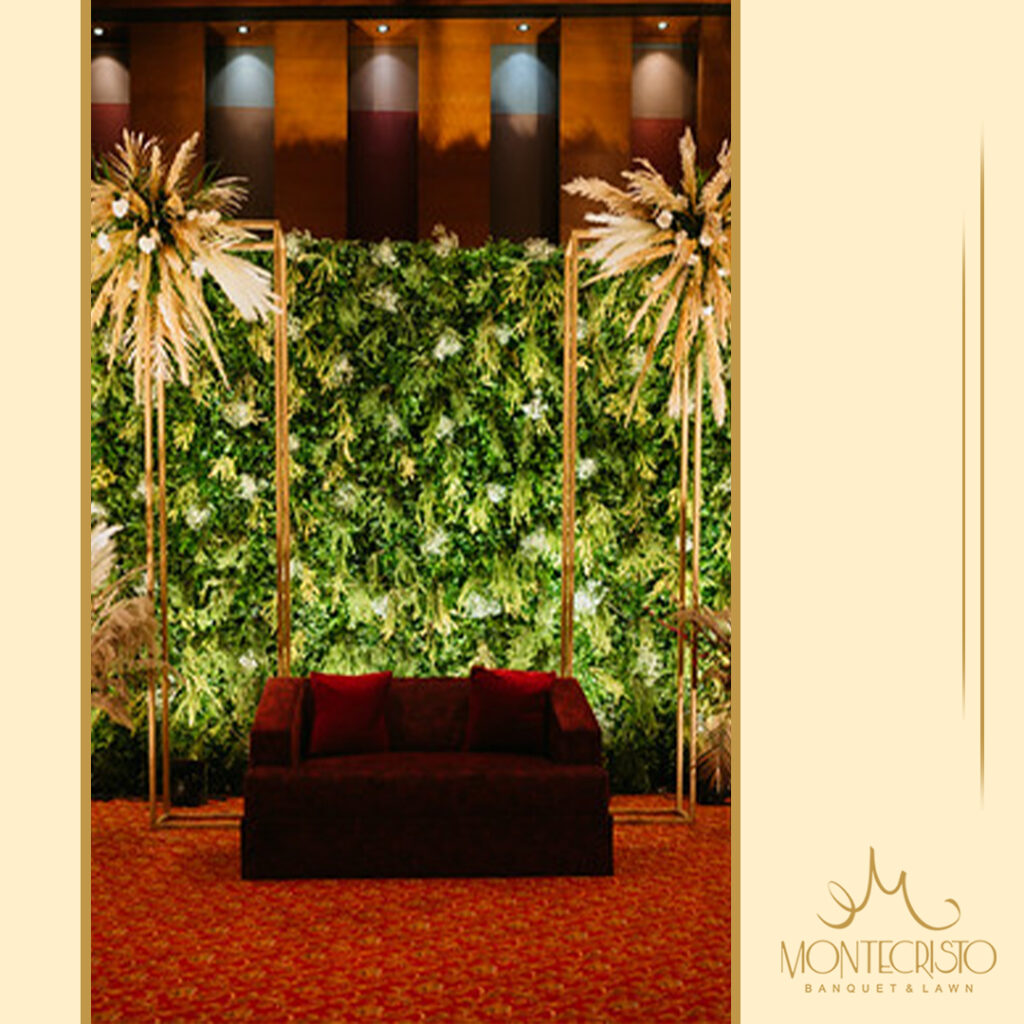 Valet parking may be offered in certain cases for solitary banquet venues as well. However, before making your final reservation, you should absolutely check it out and find out how many automobiles the facility can accommodate. Inspect the roadways in and around the site to see if your visitors can park outside if there isn't enough parking.
tables and chairs.
Most banquets come with their own set of chairs and tables, so the decorator normally does not need to charge you extra for that. If you are searching for a particular fancy set of chairs for your visitors, there are undoubtedly many more available, and tables are undoubtedly a lot higher. So, why not use the venue's own set if it is available?
At a banquet hall, there is never any concern about electrical problems. Whatever happens, they will always have an alternative, such as inverters, to provide an uninterrupted, hassle-free wedding site.
When compared to any other outdoor wedding location, you can be certain that having a dressing room will provide you with a wonderful experience. However, having a nice bathroom for visitors as well as the bride is more crucial to me. I believe it is critical that the venue have many restrooms so that patrons do not have to wait in line for their turn. This is something that happens pretty frequently at other wedding settings.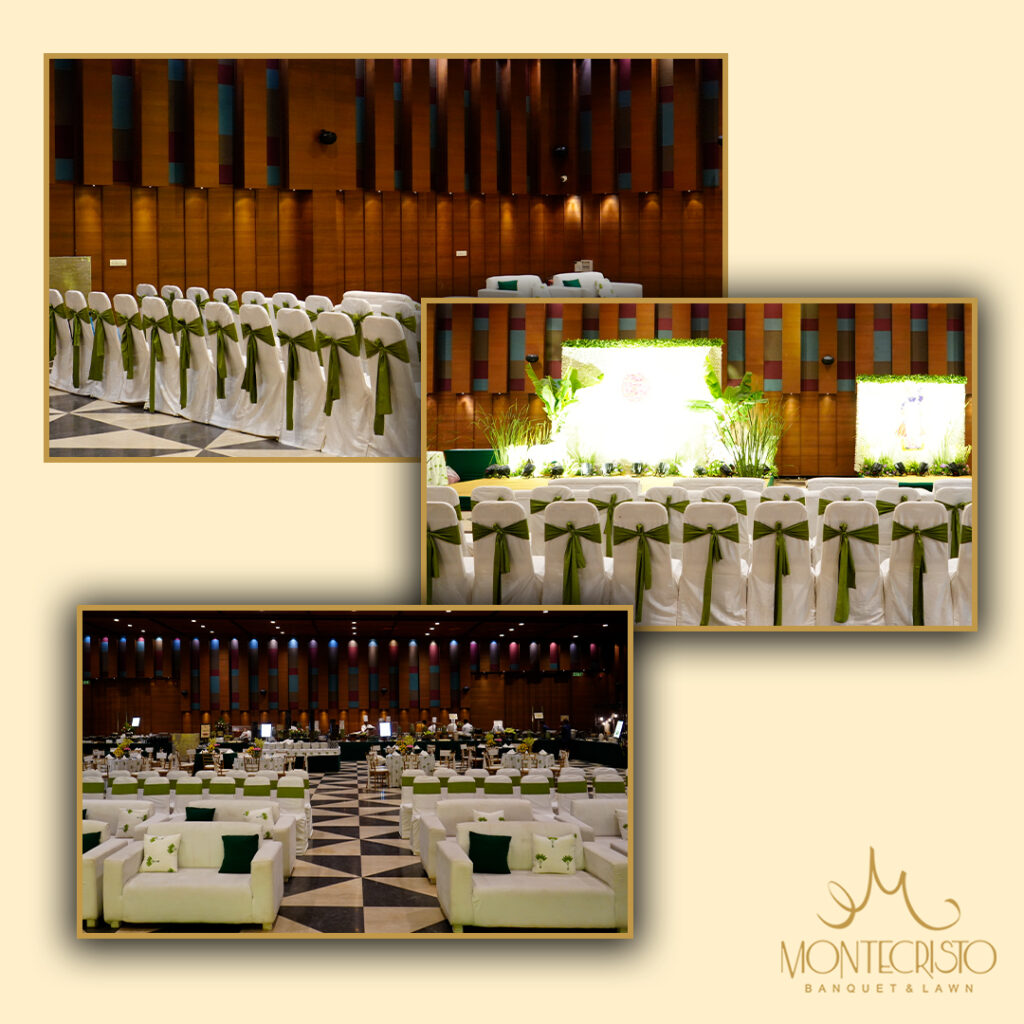 At Monte Cresto Ahmedabad, you will get all the facilities and quality that you are looking for. The beautiful venue and the amazing services and facilities of Monte Cresto will make your special day extra special.