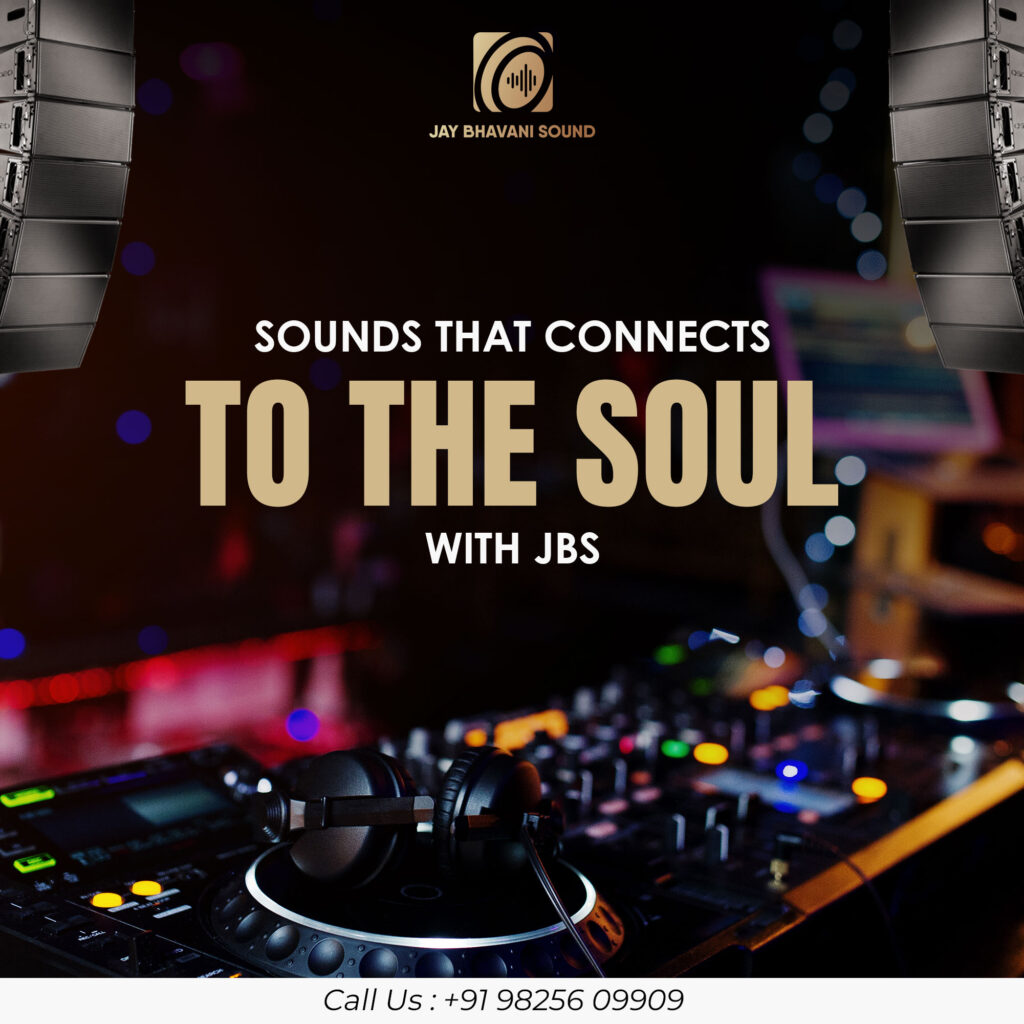 Sound and Light are the things that nearly every human being contains the key to understanding. If a space is too shady, you just add colour and the vibe and ambience will feel differently.
Sound is likely one of the extensively crucial aspects of an event as it's what you use to get your point across. If it's not promising, obvious and ideal then it can give birth to an unfavourable effect.
In an event, sound and lighting play a
significant portion as it allows to enact the
essential mood and feeling.
Let's look into the sound first. There
are numerous kinds of sounds used in an event. Sound can be in the shape of narration, instrumental or background music and sound effects that are used to match the corresponding activity that is happening on the stage. Over the entire show, there will be various music and sound effects turned to.
Jai Bhavani lights and sounds which is also known as JBS is a well-known sound company that provides sounds, lighting, stage creation, decoration, and led screening for musical concerts, regional, devotional, weddings, corporate, and any kind of live events which requires sounds & lighting or the services mentioned above. Lately, they delivered sound in the world's largest tambola Housie game hosted by the karnavati club which had 6000 people present. JBS is a well-known brand when it comes to providing sound. They have specialised in providing high-tech sound for the biggest events.
The importance of sound is enormous when it comes to events, for musical events selecting the right sound company is so important because if you are organising a concert Perfection is required and JBS provides that perfection with professionalism. For harmonious gigs or live performances, you have to choose an adequate sound company that can nourish you with the finest instruments & reasonable quality sound that can reach people's hearts even the artist performing it should be appreciating it as well.
JBS has mastered supplying high-tech sounds. JBS is one of the biggest companies in India and surely the biggest one in Gujarat.
JBS is known for organising the biggest events
In Ahmedabad. They have contributed to many big occasions. They have provided sounds to numerous big artists And Their remarkable work is appreciated by many artists. Recently they organised many remarkable events like Garba nights during Navratri, they provided sound in Amit Trivedi's performance.
Along with the sound, lights are also very important because sound can be heard but lights can be seen. And yes when you hear and see at the same time it's like the lights dancing on the sound and in any event, any kind of apparel lights are very necessary & play a huge part.
Sound companies like JBS are the heart of the stage. They specialise in delivering high-quality sounds & lighting for events that touch the souls.