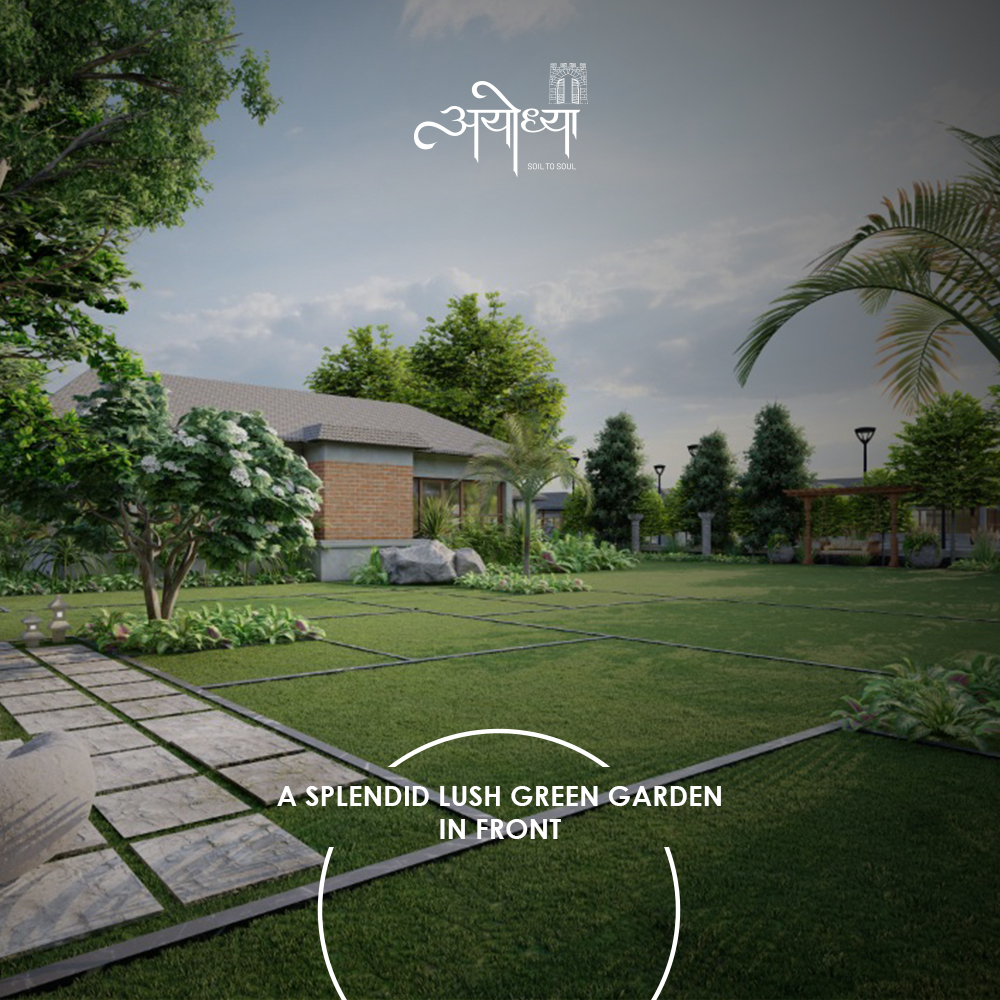 Ratnanjali Ayodhya is built with the qualities of not just infrastructure developers but the developers here have modern architectural qualities which help them to build not just buildings but landmarks. They generously craft a new-age luxurious living space for their customers. Providing a utopian life to every Indian who desires to live with luxury.
With the motive of living green and sustainable life Ratnanjali is building a landmark called Ayodhya far from the hassles of urban industries. Ratnanjali Ayodhya is one of the best landmarks in the history of buildings of Weekend villas. Ayodhya stands out in many ways than other villas. Ayodhya is not just any ordinary villa but a happy place for a family who wants to spend their happy weekend free from all the chaos of life.
2 BHK Heritage pool villa designed with ancient aesthetics kept in mind to help you bring the charm of the medieval era to your own home. The walls are made with limestones and mud bricks to keep the warmth within in winter and calm the home down in summer. It is always a great experience to visit the lush green garden when you wake up. It is believed in the ancient world that walking every morning on green grass makes your eyes brighter.
Ratnanjali Ayodhya is built with natural clay having a robust and proven lifespan of over 100 years. It retains quality and value for the upcoming generations. Natural clay buildings have many other features such as versatility, energy efficiency, Durable, Aesthetic, Economic, and finally natural.
Come and make your weekends better at Ratnanjali Ayodhya. Spend the best time of the Weekend with your family and make them memorable.