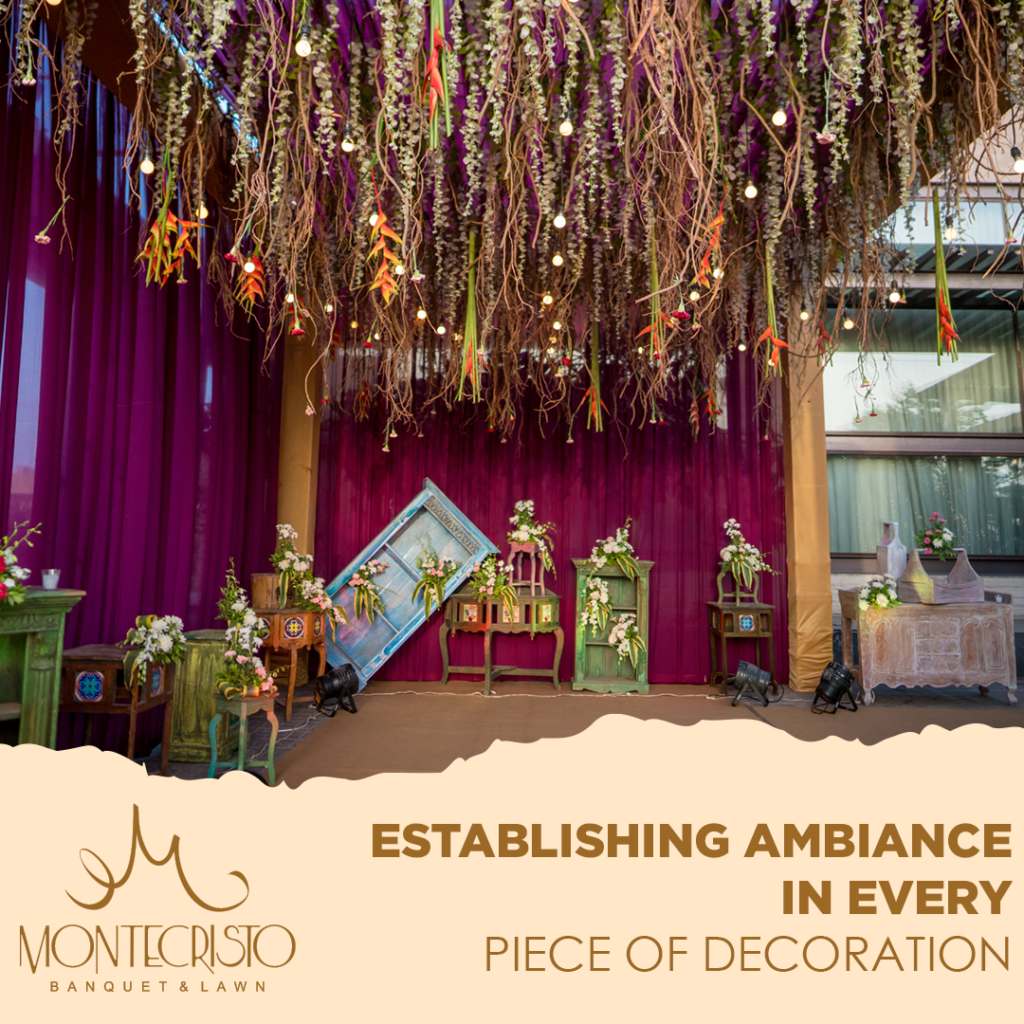 When it comes to planning your wedding, one of the first choices you'll have to make is whether to have an indoor or outdoor ceremony. Both have their pros and cons, and the one you choose will depend on your personal style and tastes, budget, number of guests, location and the type of wedding you're envisioning. Over the years, new conceptual and themed wedding functions have gained prominence and popularity. Weddings are no longer generic events with the same appeal; they are distinct and one-of-a-kind. Thus, choosing an indoor wedding or an outdoor one is the first step in your wedding planning checklist. An indoor wedding takes place in an elegant banquet that can be decorated with sparkling lights and décor of your choice, whereas an outdoor venue provides breath-taking scenery and visuals as well as a larger area for your functions. With both options being so appealing and having their own persona, it can be difficult to choose between them. To help you decide, here's a look at the advantages and disadvantages of indoor and outdoor weddings.
INDOOR WEDDINGS:
If you have always dreamt of getting married in a beautiful ballroom banquet hall, hotel, or another type of intimate event space filled with decoration, an indoor wedding venue should be your choice.
Pros:
• Indoor weddings offer greater privacy and a more intimate atmosphere.
• You have more control over the temperature, which can make your guests more comfortable.
• You won't have to worry about any weather conditions ruining your wedding plans.
Cons:
• Indoor weddings don't always have the spaciousness as that of an outdoor ceremony.
• You may have to limit the number of guests you invite due to space constraints.
OUTDOOR WEDDINGS:
An outdoor venue immediately appeals to those who are more outgoing and enjoy adventures. An outdoor wedding has numerous advantages and creates a distinct atmosphere that your guests are sure to remember. Outdoor Weddings offer a beautiful, natural setting for your ceremony.
Pros:
• Although selecting a venue for an outdoor wedding requires more thought than an indoor wedding, when done correctly, it creates the most dreamy and captivating visuals for your wedding. Taking the advantage of the natural beauty, witnessing a promising sunset and finishing your pheras under the mesmerising starry night sky.
• You can invite and accommodate as many guests as you'd like, since there's a larger space.
• While you may get stunning wedding shots indoors, natural lighting, I think we all agree is the dreamiest!
Cons:
• Outdoor weddings can be difficult to plan, as you'll have to consider weather conditions, bugs, and other potential issues.
• You'll have to plan for backup options in case of uncertain weather.
No matter what type of wedding you're planning, both indoor and outdoor weddings have their advantages and disadvantages. A venue like Monetecristo Banquet and Lawns is one which makes the choice easier, allowing you to rent out both a wonderful ballroom and beautiful lush green lawns. It is a delightful venue-offering the best of both worlds to organize and celebrate your D-day and wedding ceremonies, with the planning and efficient execution managed by a team of professionals ensuring you the wedding you have always dreamt off!